Transported Water & Waste
Can Be Filled With Challenges.
Portalogic is the solution you need.
Receiving waste into your facility and dispensing water out to haulers are processes that require critical attention. Without a proper solution in place they can become clogged by data entry, or slowed by monitoring hauler loads — and tracking accounts and billing can be time-consuming. Portalogic is the hardware and software solution you need to automate these processes and increase your revenue.
Portalogic Features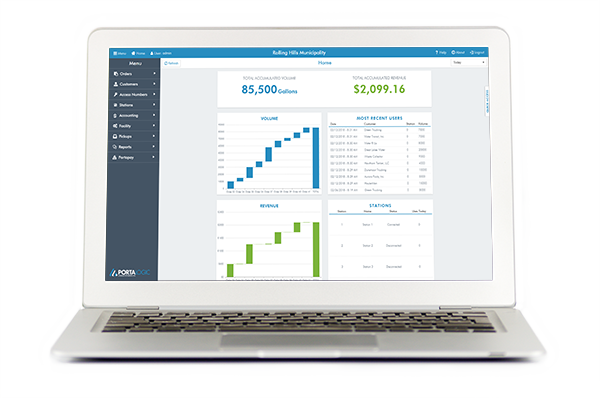 Portalogic Management Software
Manage all of your stations from the comfort of your office. We'll install Portalogic on any number of PCs.
Activate or deactivate truck privileges, view station usage, and set station hours
Automatically syncs with stations, storing transaction details in real time
Set up new customer accounts on a credit or debit basis and automatically calculate balances
Generate and export activity reports, revenue reports, and customer billing statements
Learn more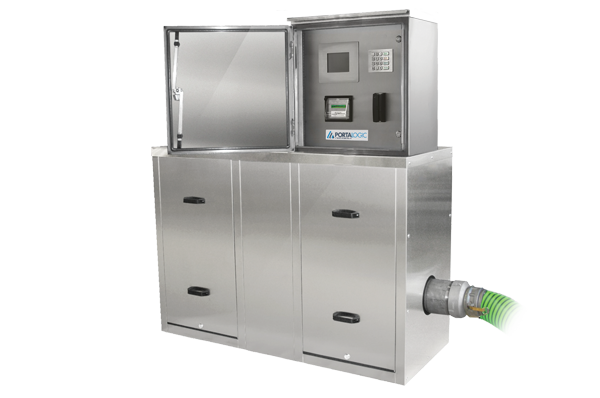 Portalogic Stations
We tailor all of our models to meet your specific needs. Our customization options make Portalogic stations ideal for any location, including curbside and unattended sites.
Haulers can access stations using many secure methods, including swipe card, proximity card, PIN number, and more
Stations are durable — stainless steel, lockable doors, tamper-proof card readers and keypads, optional air-conditioning or heating for extreme climates
Display prompts guide haulers through transaction, making them simple to use
Stations seemlessly integrate with existing equipment such as flow meters and valves
Learn more: waste dump stations
Learn more: water filling stations